Experience in choosing to buy quality used cranes quality assurance
Today in construction and production to increase work productivity and ensure safety, the use of machinery and equipment is extremely necessary. However, investing in new machines is extremely expensive, investors often choose to buy used machines. Old crane is one of the indispensable equipment when working.
Crawler crane: is a crane crawler shaft consists of an upper carriage mounted on a crawler-type chassis. The top deck and attachments rotate 360º. The crawler gantry crane is available in box or skeleton boom design and it can be equipped with an optional auxiliary boom such as the fixed and movable boom (extension of the boom). At the end of the boom and/or sidearm is a tool suspended by a rope such as a hook hook, vibrating hammer or electromagnet.
Crawler cranes do the toughest jobs. They are available in a variety of lifting capacities for applications in a wide variety of sectors, including heavy-duty foundation work.
The main advantage of chain hoists is that they can move around the job site and perform each lift with little setup, as the crane is stable on its tracks without obstructions. Another advantage is that the crawler crane has the ability to move with the load.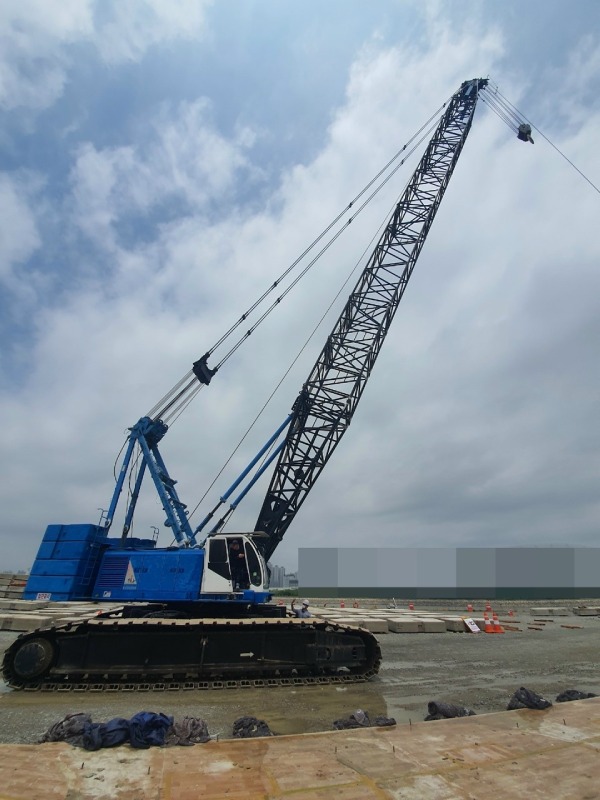 Mobile Crane: is a mobile crane that is a wheeled self-propelled crane with a telescopic or cable-driven crane. Tire crane mobile with hydraulic boom and winch. Extended struts help to balance and carry all load when lifting cargo.
Tire cranes have three main benefits: flexibility when driving on the way to the lifting position, high capacity, quick setup. Wheel crane different from truck crane (tire crane doesn't carry a load moving on the road like a dump truck). It is also different from chain cranes, which are rail cranes, and tower cranes, which are cranes on top of a tall vertical tower.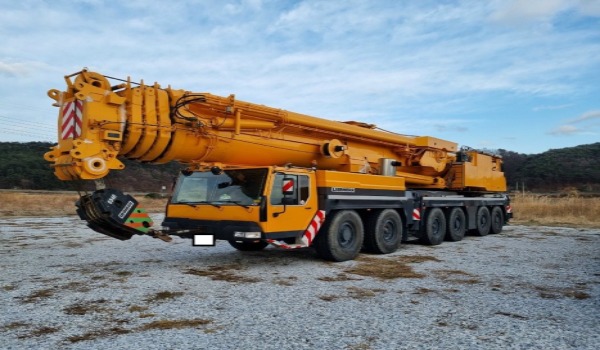 The market for used cranes, used wheel cranes or used crawler cranes is still very active because investing in old cranes is much more cost-effective than new ones. If the large unit operates a lot, operating time is more than 5 years, then choose to buy a new crane. If the workload and construction time is short, it is advisable to invest in an old car to easily recover capital. Choosing to buy used cranes or any old products is risky. To avoid having to lose money, keep the following experiences in mind!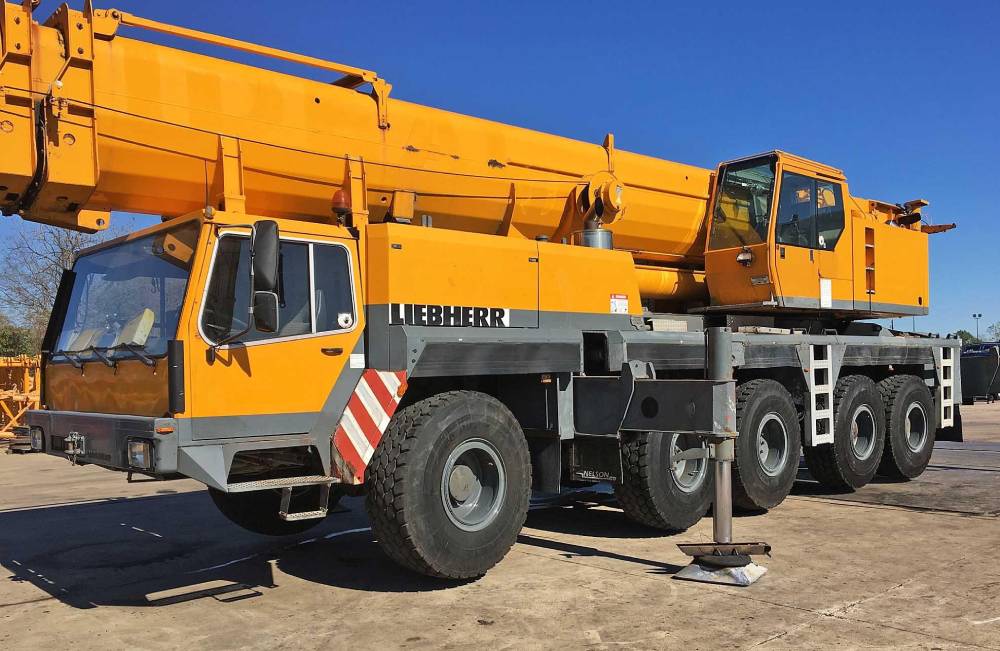 1, Test drive before you buy
When buying any used vehicle, you should test drive it before you buy. The car is still good or not, just test drive a few laps to know 70%, When you test drive an old crane, you will check the crane system as well as the engine. Pay attention to listen carefully to the explosion of the machine to see if it is interrupted, is it stable? Drive a few laps to check other functions of the car such as: turn signal lights, steering wheel, rearview mirror, brake system, throttle, ... to see if it ensures capacity and safety. Need to test operation, crane to test lifting load, specifically as follows:
Test the engine and transmission system, move, rotate system with no load and under load. Choose someone who has experience with old cranes to hear the engine sound; Review the operation of the machine parts.
Try lifting and lowering the goods, stretching the rod, testing the brakes, testing the rotating mechanism... according to the graph of fishing power and reach, do not over-load.
You need to test drive to know the engine is still working well and the crane is still in normal use.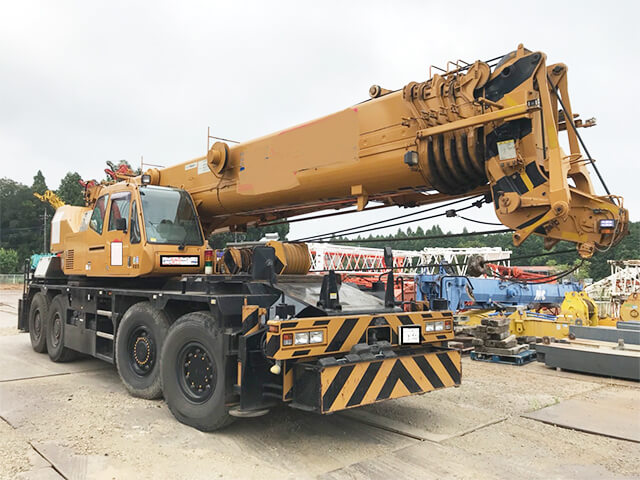 2, Choose a crane company
The crane manufacturer also tells us about the quality to choose from. There are reputable manufacturers, famous for their durability, even if they buy old cranes, they will not worry about the problem of being too degraded. There are many famous and durable Japanese crane manufacturers such as: Komatsu, Kobelco, Hitachi, Tadano, Kato... you can choose to buy from these brands.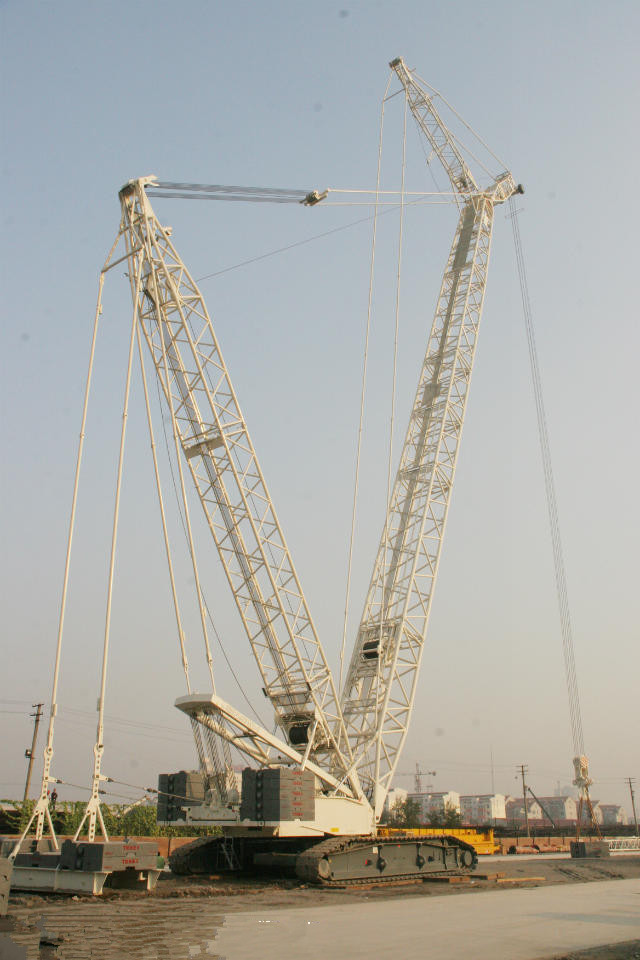 3, Choose the right specifications for the current and expected work
With different workloads and job characteristics, we should choose old cranes with appropriate specifications. The vehicle's parameters that you need to pay attention to when choosing to buy such as: engine age, how much load, how many meters reach, maximum lifting height; lifting speed of the crane... Should buy a crane with common lifting capacity, suitable reach for the lifting load that the unit often does. Should not buy strange or oversized, when damaged, it is difficult to find repair and replacement parts, too large and difficult to move traffic.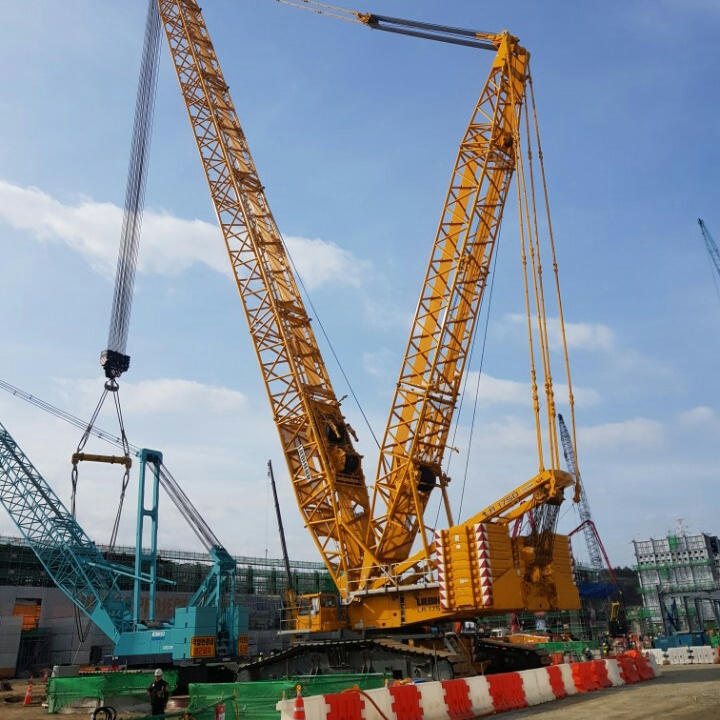 4, Check vehicle parts and vehicle papers
Old cranes are certainly not as good as new ones, but check the parts such as: Engine, hydraulic transmission, lifting & lowering system, rotating system, moving, safety system , interior and exterior. Check to see if there are any dents or cracks that need repair.
Check the vehicle's papers such as: Vehicle-related papers, import and export records; seller records to avoid future legal risks.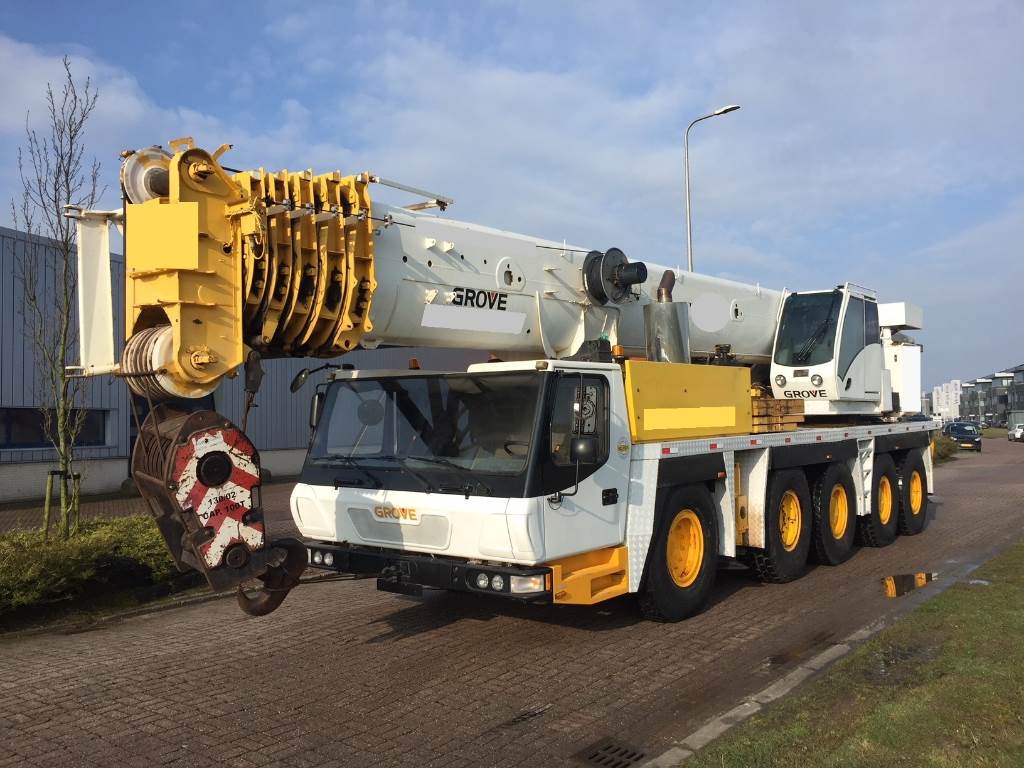 5, Consider the price
The price of a used crane depends on the manufacturer and the quality of the vehicle, you can refer to it through the following channels: internet, introduction, acquaintances... However, don't be cheap but buy a used crane that is too cheap compared to the price. Average price, too cheap, the quality is also low, spare parts are replaced with poor quality goods. It is best to ask a knowledgeable acquaintance to go with you to choose high-quality used cranes that are suitable for the price.
6, U - mac - A reputable place to buy used cranes
Choosing the address to buy used cranes determines the quality, price as well as warranty. Choosing a good address to buy used cranes will help you avoid losing money and avoiding damage that affects the work progress.
Umac is one of the leading prestigious addresses for supplying used cranes in particular, other old and new construction machinery and equipment in general in Hanoi and nationwide. To choose to buy a satisfactory product with guaranteed, lifetime warranty, please contact U - MAC immediately for advice