Scissor Lifts - PRODUCTS CANNOT BE ESSENTIAL IN PRODUCTION AND CONSTRUCTION
Scissor lift truck is an indispensable construction equipment in factories, trade centers, electric installation and installation, fire protection systems, air conditioners, wall or ceiling repair paints. .. The appearance of scissor lift trucks has contributed to significantly changing the working efficiency in production and construction.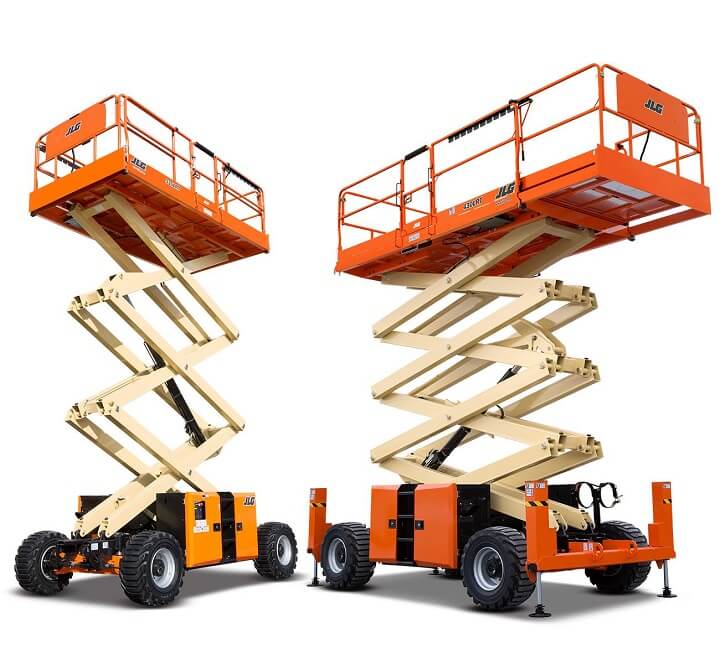 Scissor Lift JLG (Scissor Lift) is a vertical lift, including the walls are arranged in the shape of the letter X, shape like scissors should be called Scissor. When driven, the hydraulic cylinders push both folding bars and raise the floor.
1, Classification scissor lift truck
Scissor lift trucks are divided into 2 types: Electric scissor lifts and diesel scissor lifts:
Electric scissor lift has no emissions, the lowest noise, easy to operate in warehouses, safer when working in a closed warehouse environment, long life, less mechanical details in operation should be easy maintenance, longer maintenance intervals than other types of engines. During use, you need to charge enough electricity, pay attention to the battery to ensure the performance.

Scooters with diesel engine are mainly operating on-site and off-shore, with large lifting capacity and easy to move in the field. However, the noise is big, the emissions are high, the maintenance is more sophisticated.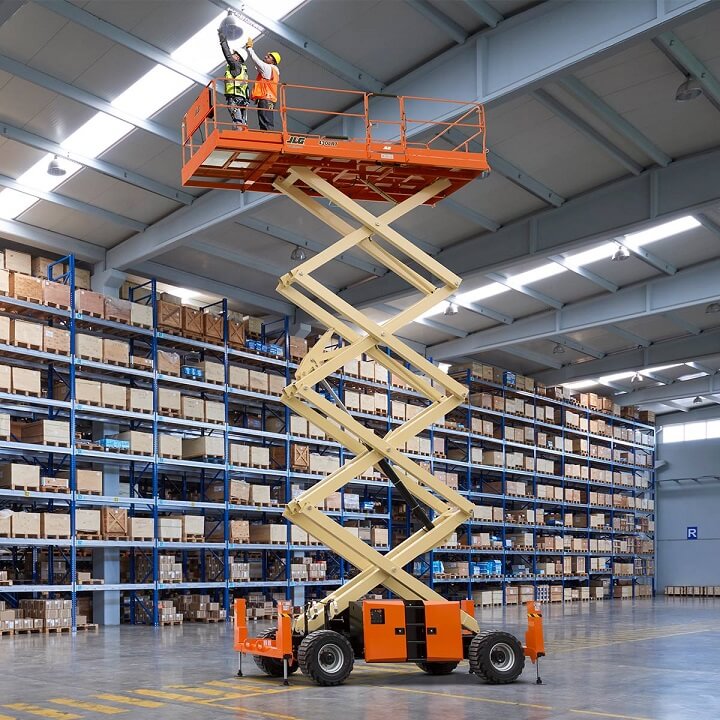 2, The scissor lift height works
Scissor lifts are effective support products that are trusted by contractors, range from 6m - 18m.
At an operating height of 6m, small cars have dimensions of 0.7m * 1.5m, a lifting range of 227kg, suitable for maintenance in commercial centers and office buildings.

At the height of 18m, the size of the car is 1.83m * 6.57m, the lifting capacity is 680kg, it can lift many machines and equipment in the field.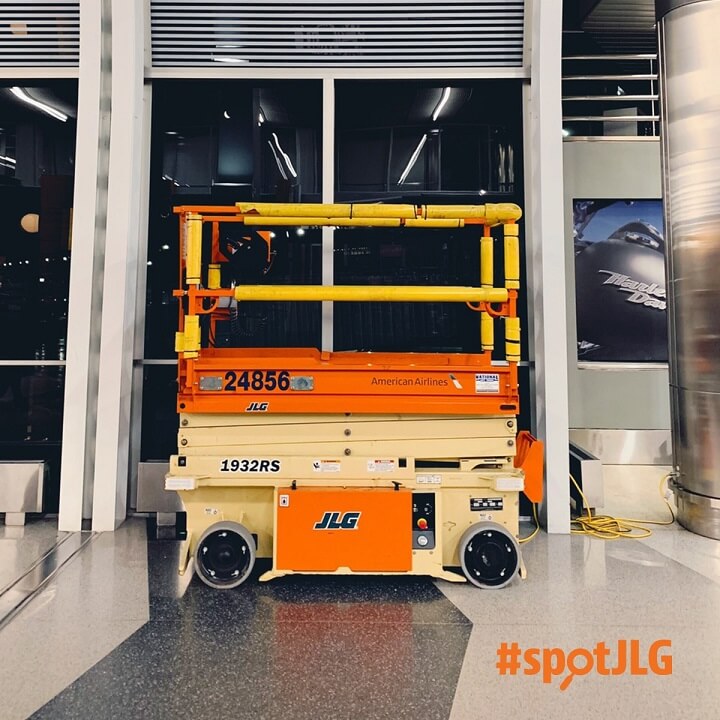 Currently the products of scissor lift are many companies from Europe and Asia - Sinoboom forklifts (China). However, the products of scissor lift from JLG brand from the US have been verified and leading in the world - many people choose. Currently JLG has the following product lines:
- JLG 1930ES scissor lift truck (8m)
- JLG 2030ES scissor lift truck (8m)
- JLG 2632ES scissor lift truck (10m)
- JLG 2632ES scissor lift truck (10m)
- JLG 3246ES scissor lift truck (12m)
- JLG 4069LE scissor lift truck (14m)
Reference: rental manlifts